Princess Odette costume is so classic and elegant, which is one of the best cosplay dresses for women. When you wear it in your party, it is flat out awesome undoubtedly.
Princess Odette is known as Odette, who is the Swan Princess as the future queen of the fair kingdom. In The Swan Princess series, Odette is the female protagonist. The kingdom's people spoke highly of Princess Odette's gentle, sweet and kindness. Not only that, she was also courageous under the danger. However, she was enchanted by the evil that She changed into a swan on Swan Lake during day and turned into human form at night. Unfortunately, nobody can help her except the faithful love that could break the evil magic. Finally, the Prince beat the evil and saved Prince Odette. The story is so magic. Do you need Princess Odette costume to cosplay her?
Princess Odette costume from CoserZ
comes with the dress and the belt. The fabrics of Princess Odette dress are laser organza,satin, and lace, which have comfortable properties of air permeability, aesthetics of fabric drape, and comfortable skin feeling. It is the 100% elegant dress not only as a cosplay costume.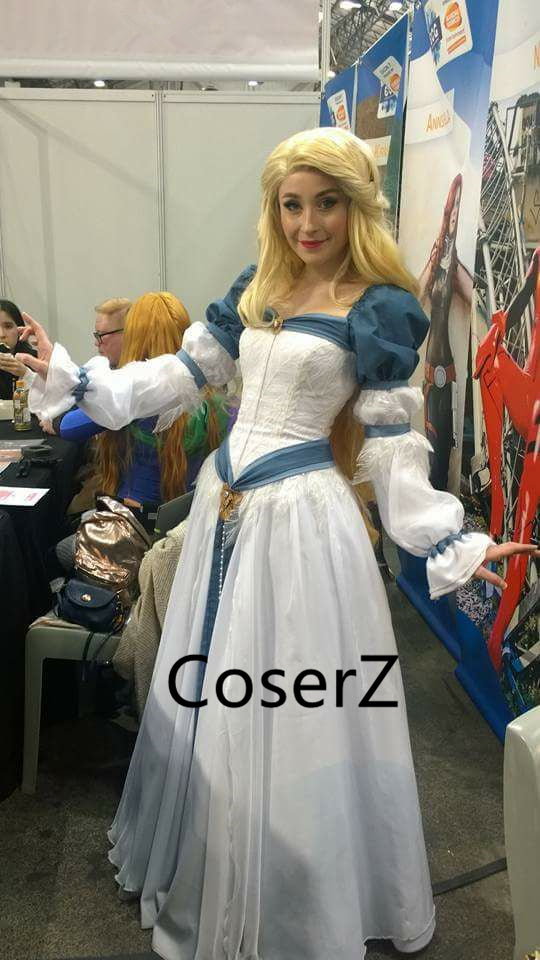 If you need the full items that Princess Odette costume and her wig to look much more like Odette, you also can buy one Princess Odette cosplay wig. Princess Odette has golden long blonde wavy hair. It is not difficult to find a wig for yourself. Any help, you also can contact with CoserZ
The article is from
CoserZ
(Store: https://www.coserz.com), which specializes in providing you the most professional and satisfying Princess Odette costume.