CoserZ seamstress team launches many versions of Princess Aurora dress in CoserZ store. Therefore, we like to introduce more about Princess Aurora and Aurora dress as bellow. Just follow!
Most of the DS princesses are girls who have been through some pretty sketchy circumstances, but Aurora definitely has a pretty concerning tale of survival. This poor beautiful princess was cursed because her parents upset an evil fairy called Maleficent, so she ended up getting whisked away from her castle and sent to live with three totally bonkers fairies who are supposed to look out for her. She ends up as the victim of a sleeping spell despite her parents' efforts, and before long she is asleep and stuck waiting for a prince just like her fellow DS princess cousin, Snow White. Fortunately, Aurora is a kind girl who is capable of making any man fall in love with her, so she ends up okay. Though we don't think a girl needs a prince to save her, we appreciate the kind of energy that Aurora's unique beauty brings. There is about Princess Aurora above. Do you expect to know Princess Aurora dress?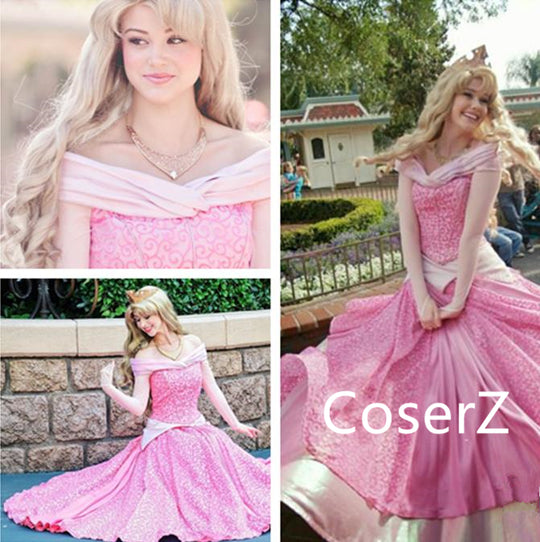 Princess Aurora Dress Park Version https://www.coserz.com/collections/sleeping-beauty/products/custom-made-aurora-dress-princess-aurora-costume-aurora-cosplay-costume
Aurora is known for three absolutely stunning looks, and we are happy to report that we offer all three of them. Because our girl Aurora knows a good outfit when she sees one, her primary dress is available in two absolutely beautiful colors. You can enjoy Aurora's signature look in both pink and blue, which are Princess Aurora blue dress and Aurora Blue Dress. We have to assume that this ties back to her fairy friends, who are known for their matching outfits that come in three different colors. Fortunately, this Princess Aurora dress is absolutely amazing, and we are happy to provide it for you in both of these vibrant shades. Whether you want a bold blue or a blushing pink, you might just find that you end up wanting both at the end of the day.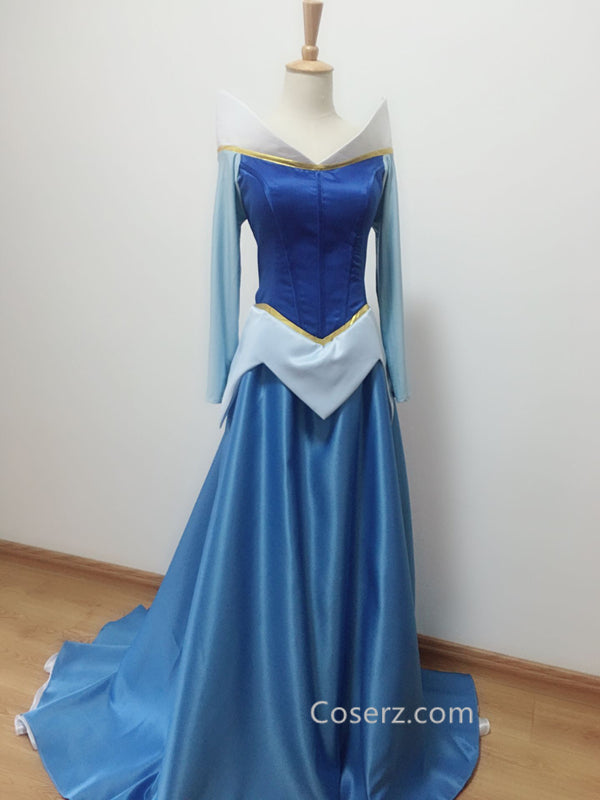 Princess Aurora Blue Dress https://www.coserz.com/collections/sleeping-beauty/products/aurora-dress-aurora-blue-dress-costume-custom-made
In addition to those more famous Aurora dresses, we are happy to offer her everyday wear as well. This beautiful dress is a little more plain, but no less wonderful to look at. We find that it is not only cute, but also appealing in an understated sort of way. A beige skirt combines with a black corset and lavender undershirt. It pairs perfectly with our adorable Sleeping Beauty wig that shows off Aurora's best look. Pair it with a crown or a headband for an absolutely thrilling look. Since Aurora's life really does depend on Prince Phillip, we are also happy to offer Prince Phillip costume for your favorite cosplay partner. These costumes & outfits go together beautifully for a perfect Sleeping Beauty cosplay combo that will impress people no matter where you go!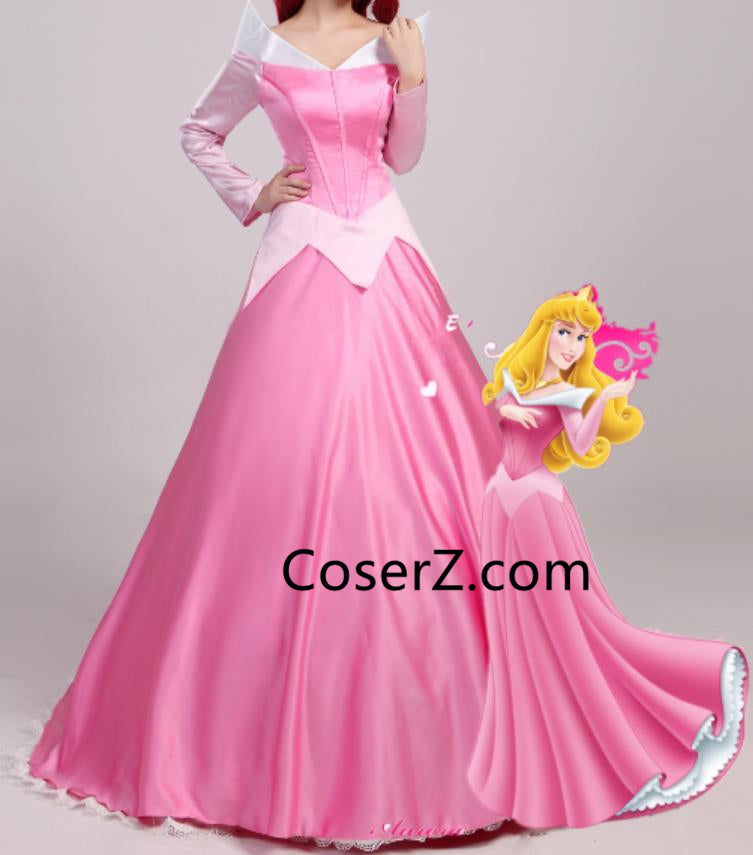 Princess Aurora Pink Dress https://www.coserz.com/collections/sleeping-beauty/products/princess-aurora-pink-dress-sleeping-beauty-pink-aurora-dress-cosplay-costume
Aurora is one princess who was left in the dark and still managed to learn about all of the good things that the world has to offer. She is a kind and generous character who knows all about true love and is willing to make the sacrifice for it. When you dress up in any of her outfits, you will feel distinctly like a princess who is ready to overcome any obstacle. You will love dressing up as this blonde beauty! Just don't hesitate to get Aurora dress for you!