Hello, friends! Do you like rock music, the Queen? Yes, we want to say something about a great rock singer, Freddie Mercury from The Queen. Please allow us to introduce Freddie Mercury with Freddie Mercury yellow jacket costume that is yellow jackets in the post. We hope it is helpful for you to know more Freddie Mercury, who want to cosplay Freddie Mercury.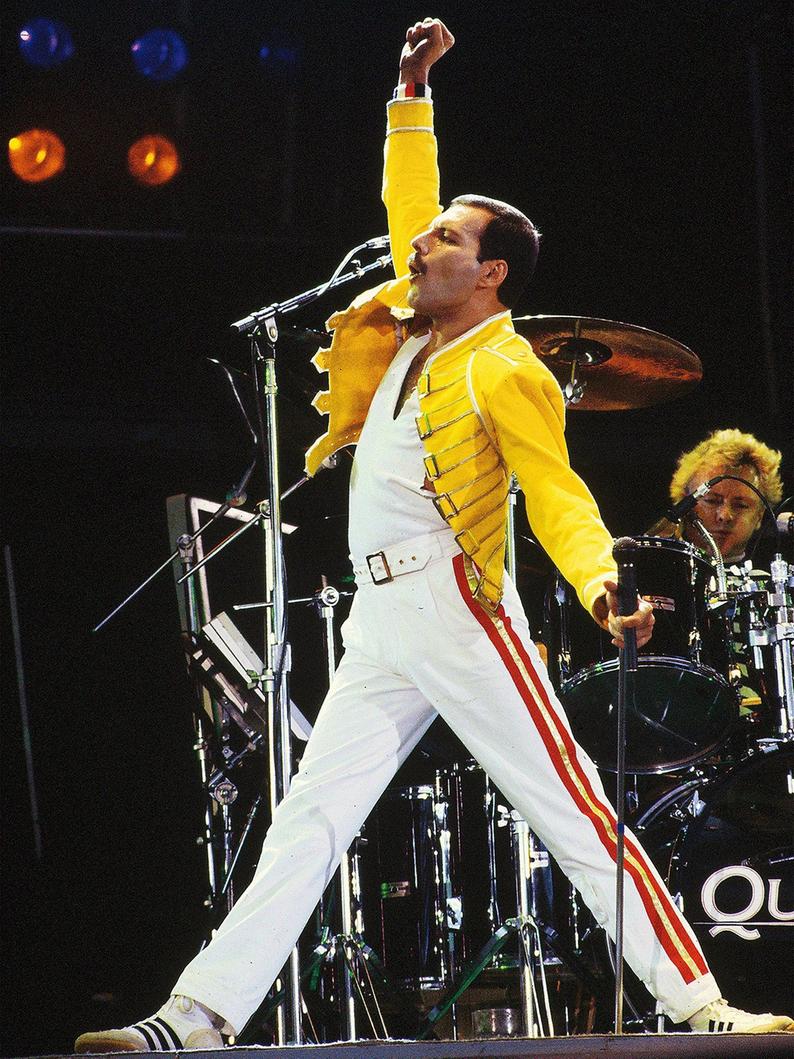 Freddie Mercury Costume Outfits from https://www.coserz.com/collections/sales-promotion/products/freddie-mercury-costume-outfits-yellow-jacket-shirt-pants
As a British singer, Freddie Mercury was also a songwriter and record producer that he was voted one of the greatest lead singers in rock music. As the lead vocalist of the rock band Queen, Freddie Mercury encourages generation after generation through his songs. He changed the Queen and the world to know the meaning of rock music. His concerts were always packed in 1980's. Therefore, more and more men, women and even kids want to cosplay their heroine - Freddie. 

How to dress up as Freddie Mercury? It is not an easy question. We suggest to take one of the most iconic looks that he played live in 1986, July 12th at Wembley Stadium. He wore a white shirt, yellow buckle jacket and white pants with the red golden stripe down the sides, which was voted as the best Freddie's stage outfit. Therefore, we also suggest this Freddie Mercury yellow jacket costume for you.

You can find many cosplay sellers who sell this Freddie Mercury yellow jacket costume at local or online. However, according to the rating and customers' satisfaction, it is this version that made by CoserZ You can choose your size from S to XXL. If not find your size, you can ask CoserZ to customize Freddie Mercury yellow jacket costume with your measurements. There are the measurements you should submit as below.

1 Height______inches/cm
2 Bust______inches/cm
3 Waist______inches/cm 
4 Hips______inches/cm
5 Shoulder______inches/cm
6 Pants inseam______inches/cm

If you do not need the full Freddie Mercury costume, you also can order just the jacket without the pants and others. The jacket has the top quality that you can wear it so many times. It is other way to save your time and money.Let's hear Freddie Mercury's songs again - We Are the Champions.