Our customers' service team is so happy to share the Elsa costume review from Veronia, who order it with the customized measurements from CoserZ.com store. Let's go on reading what the review is as follow.
Thank you!!
My dress is so wonderful, it's just perfect on every way. I love it so much.
It's perfect, so we'll made and flattering.
Where can I leave a rave review?
I'm so happy
There are more details of the review in the picture.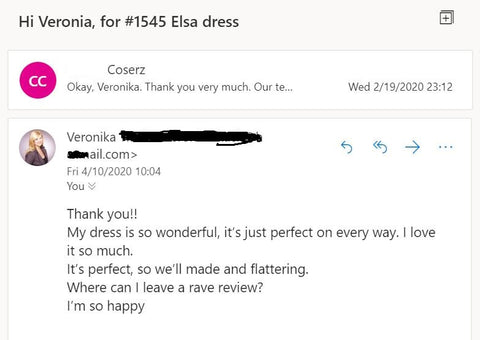 Thank you very much Veronia for sharing her experience. We believe it will be helpful for you like this Elsa costume.
There is the link of Elsa costume in CoserZ store.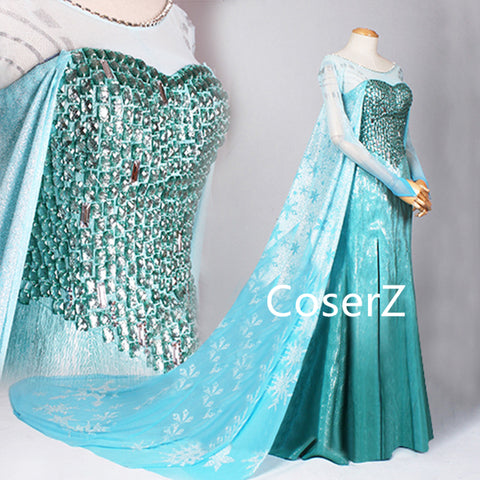 https://www.coserz.com/collections/princess-elsa/products/elsa-dress-elsa-cosplay-costume-elsa-blue-dresses-halloween-costume
CoserZ team offers the options either Custom-made Size or Standard Size for you. However, we suggest you provide the exact measurements with us, which we can guarantee it will fit like a glove. Thank you again for your reading!